14 January, 2022
New way of handling Profiles, Articles and their Categories
For quite a while the users of our app builder have been struggling to understand Profiles. What are these pages, how they will look like in the app, what features do they offer for the end users? There were too many things behind the scene of these Profiles pages and in the last two months we took the time to rethink them.
Split in Profiles, Articles and Map Routes
We have divided the old Profiles in three different entities, considering the type of information that each holds: Profiles, Articles and Map Routes.
You gonna use Profiles to manage businesses, organisations, places or points of interest. Profiles allows you to setup cover, logo, localised title and description, business schedule, photo gallery or actionable links for things like online reservations or tickets sales.
Profiles are useful to inform your users about what's in a place/location for them and the attributes are handy and specific to this type of content: what types of cusine can you find in a restaurant, what facilities a SPA can have and so on.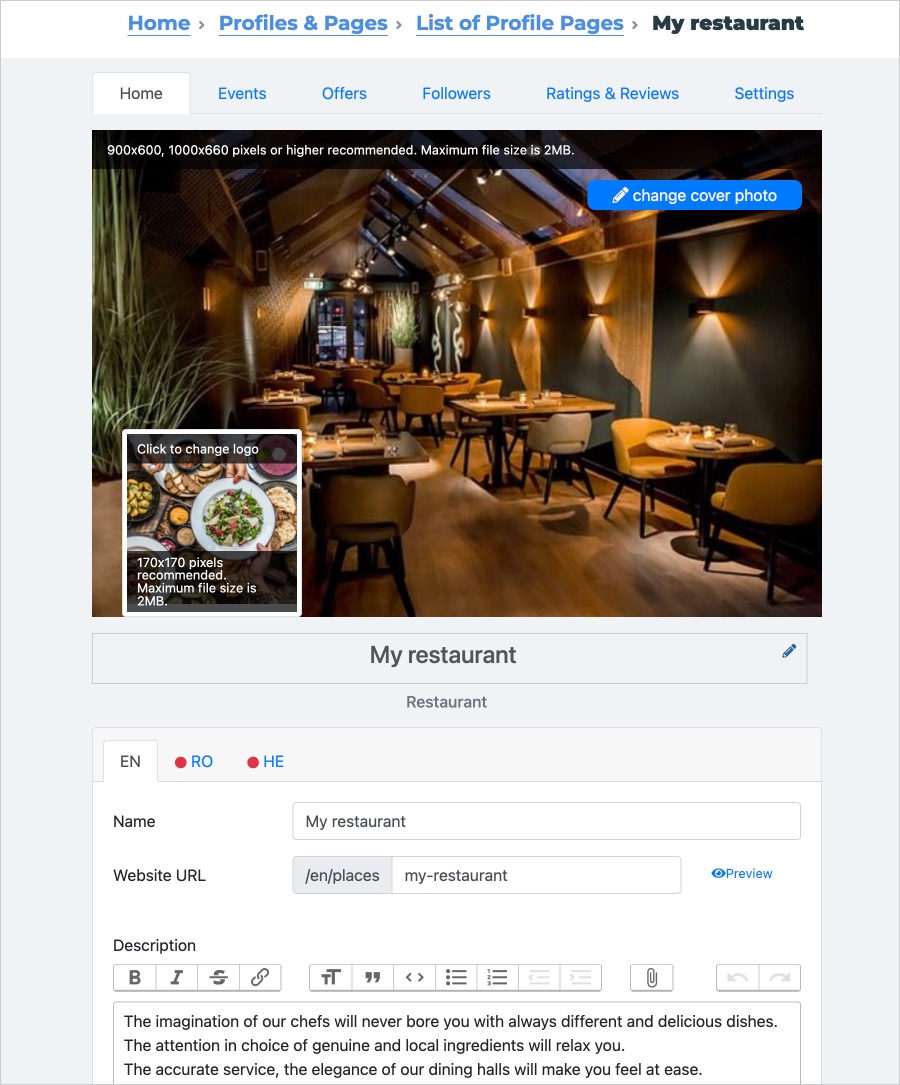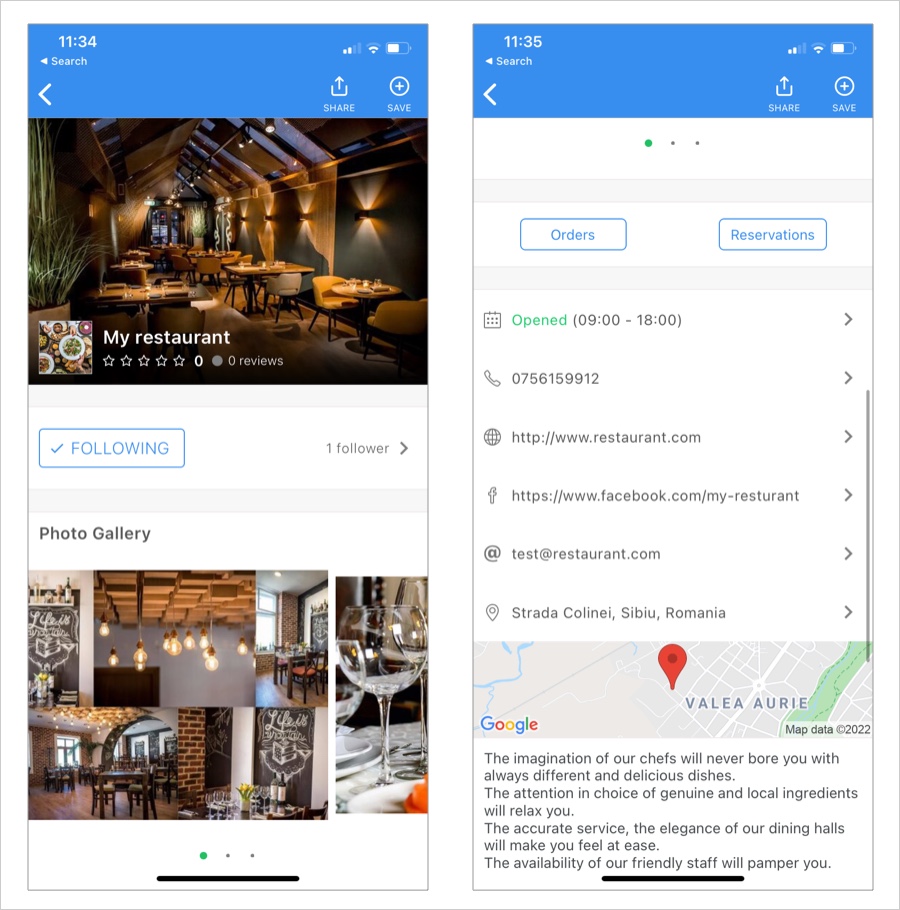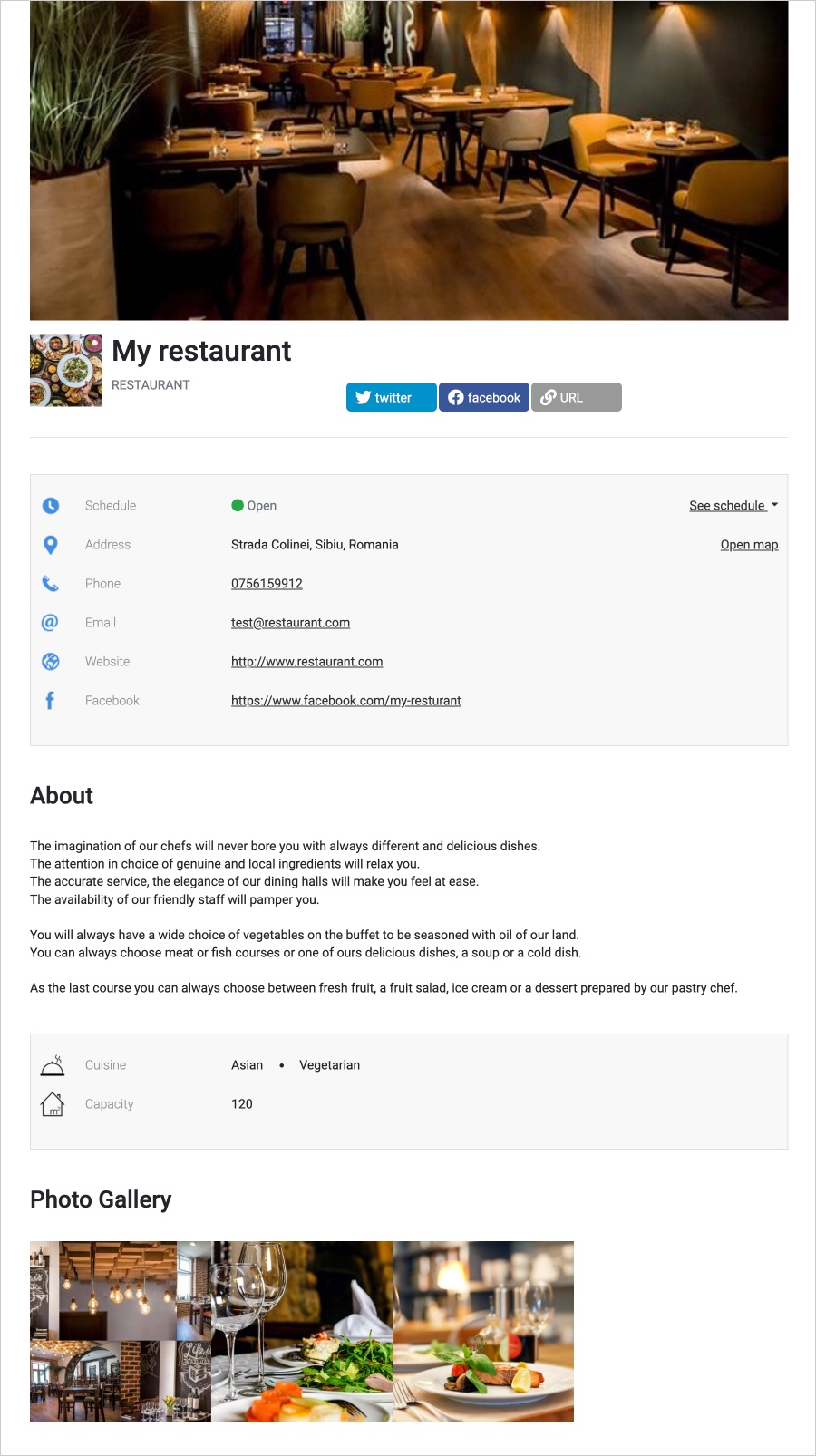 Articles is where your app's magic shines. Eventya is meant to help communities to share information, knowledge or recommendations and the articles are one useful tool for that.
From now on the Articles have their own place in Dashboard and new updates will be coming soon to improve your work with them. Don't worry about your old Profiles that were meant to be Articles, your content is already migrated to the Articles section. If you find any issue in your data, please drop us a line at support@eventya.net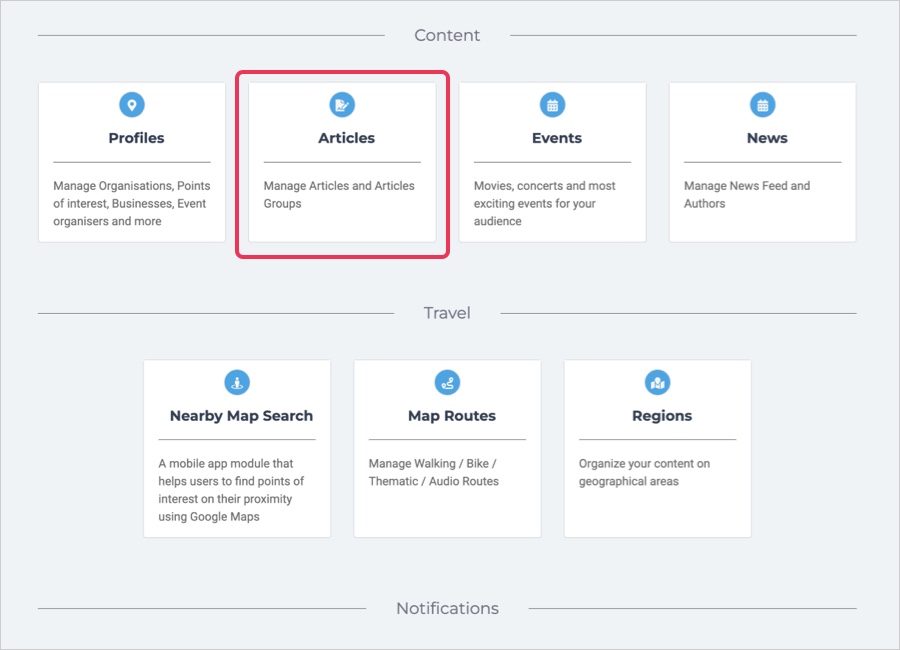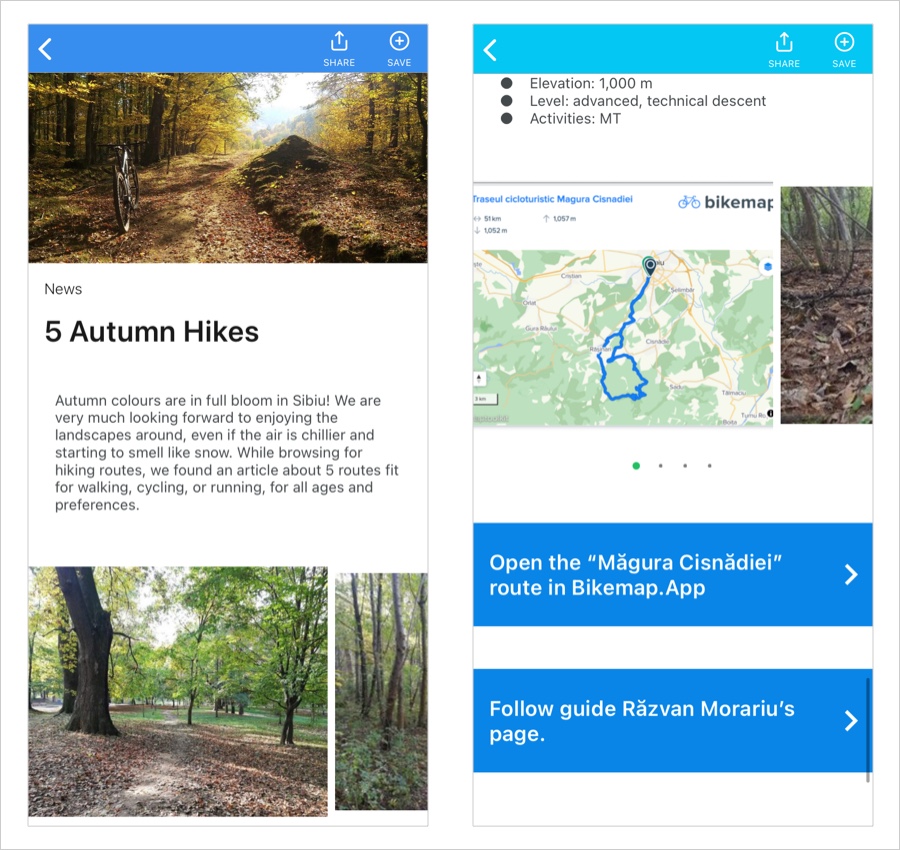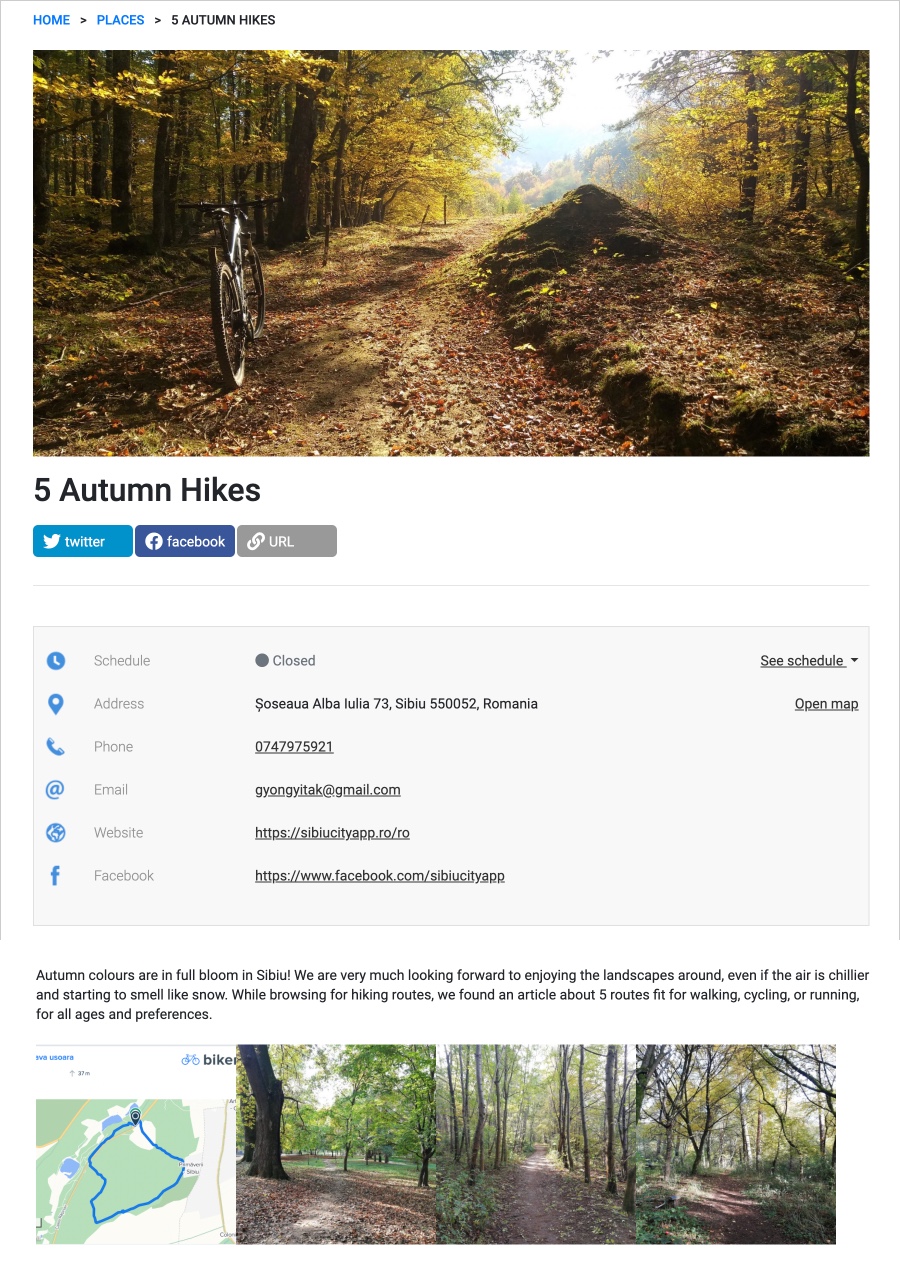 Map Routes got also their own dedicated place in Dashboard and are parte of the Travel section. Use Map Routes to guide your users to specific coordinates or Profiles from your platform.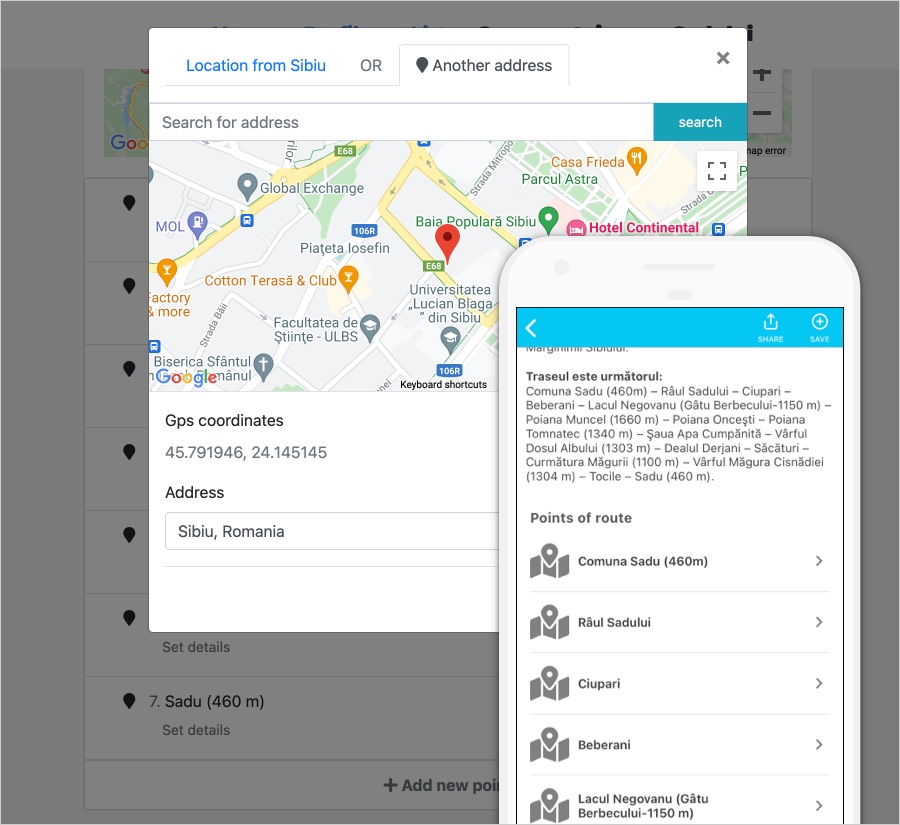 Groups
Profiles and Articles can be grouped to help users find in the same page related information. Create a Group of Profiles or Articles to list whithin the same page all those profiles that you consider relevant to a specific subject, like places you recommend. You will enable a Profile or Article to be a Group by checking this option at creation.
Configuration
We have got rid off of many of the old Profiles' settings. Categories have been also simplified and will help you assign one ore more categories to your Profiles, Articles and MapRoutes to properly group them. Attributes are now available only to Profiles and they continue to encapsulate specific information for places and organisations.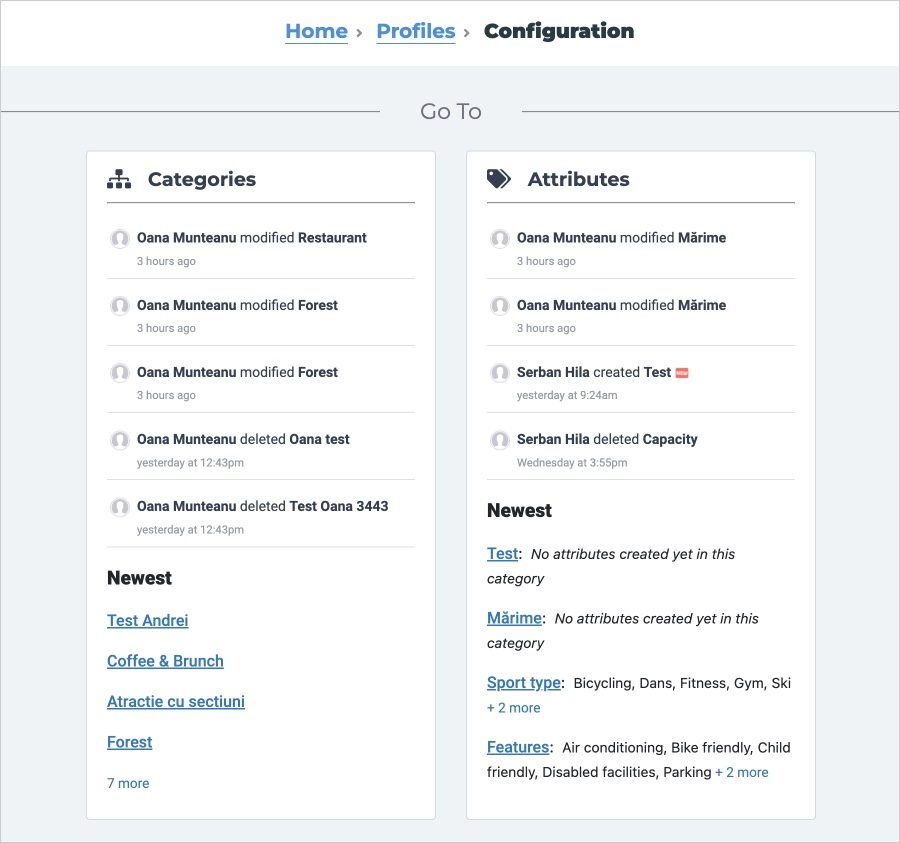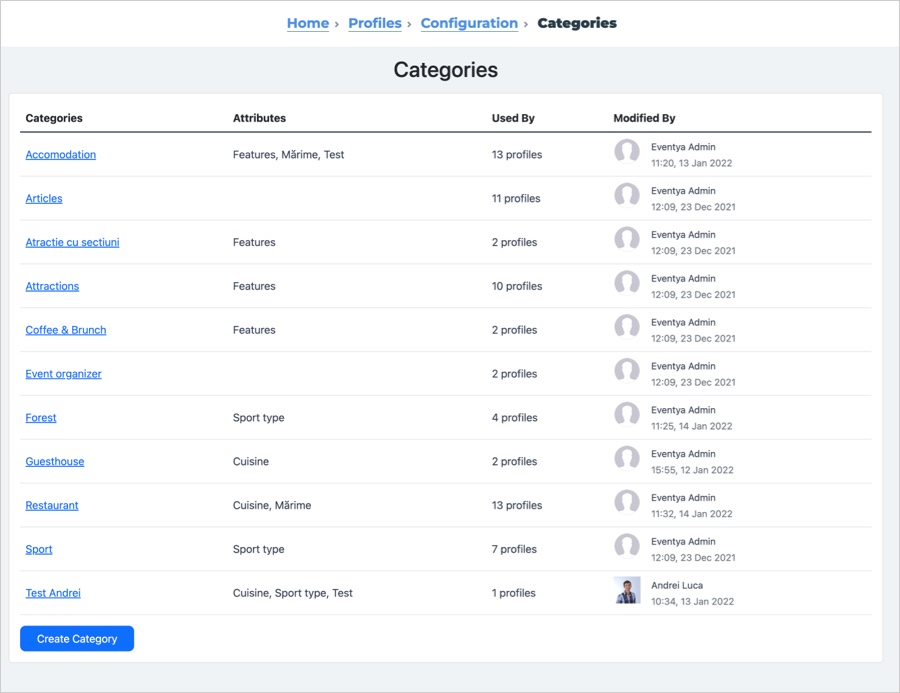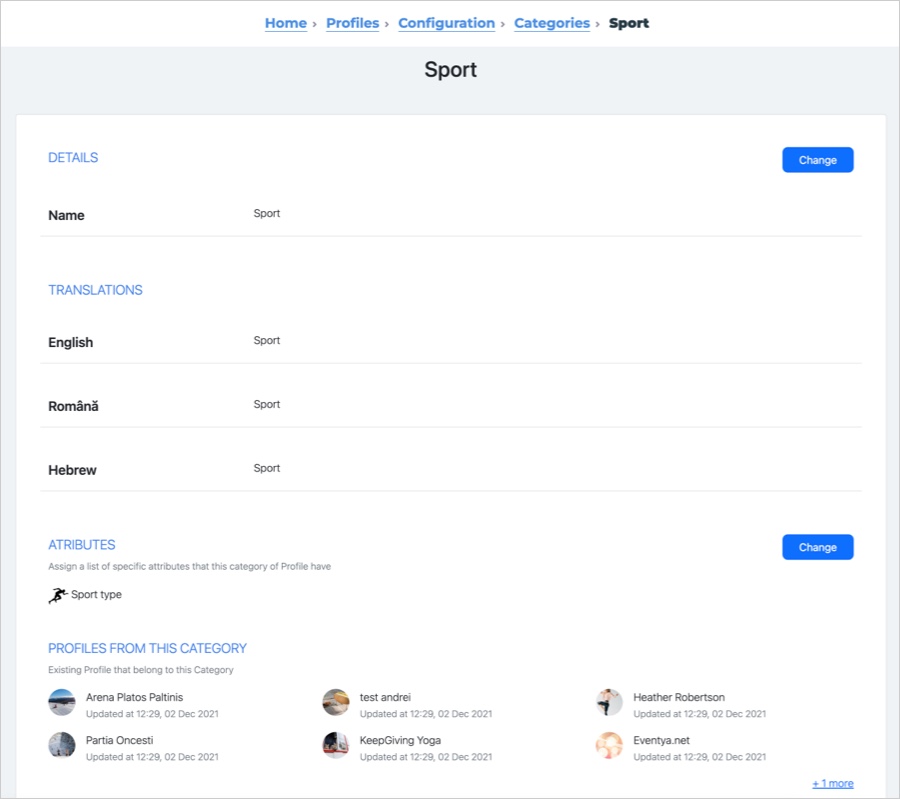 Dashboard
A new section, Travel, dedicated to the apps that are into travel & tourism. Advertising is now grouping the Ads and Offers & Promotions modules.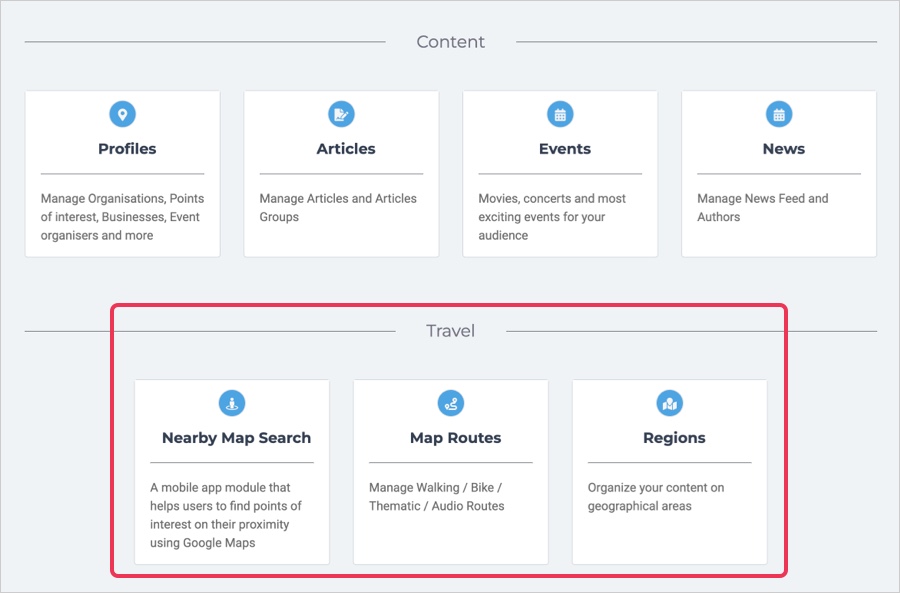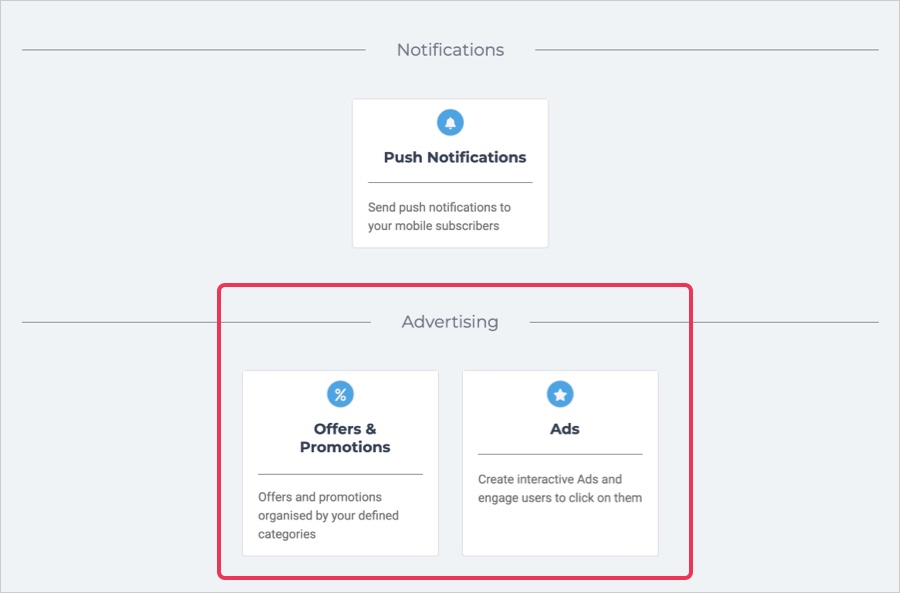 Your content and settings
Everything is migrated and put in the right place for you. However please drop us a line at support@eventya.net if you see something wrong in your content or settings and will help you to sort things out.
---
New updates will come in the beginning of 2022 to help you create relevant and beautiful content for your community. We wish you a productive and peaceful 2022.

Best,
Eventya Team